YYZ Surprise … Greater Toronto Airport Authority History Room For an exotic little piece of air transport history, find this item via the search box. You won't be disappointed. I haven't been to YYZ T1 for a long time. Is this important display still open?
Wild 'n Crazy Stunt Flying … have a look at this Cub landing on a sky-high, 27-meter helipad. Come on, once in a while you can be frivilous! #bullseye #redbull #givesyouwiiings
February 23, 2023 … Flight of the Silver Dart Anniversary
Today marks the 114th anniversary since the first flight in Canada and the British Commonwealth of a powered, heavier-than-air, airplane. Yes, on this day in 1909 (not long after the Wright brothers of 1903 fame) J.A.D. McCurdy flew into history by taking his design, the "Silver Dart", into the air from Bras d'Or Lake near Baddeck, Cape Breton Island, Nova Scotia. Let's hear it for daring, self confidence and innovation, right! For more info visit the Alexander Graham Bell Museum website, or check out such books as our own Aviation in Canada: The Pioneer Decades.
"General Aviation News" Reports Today about a New Mission for an Old Research Plane
By General Aviation News Staff · February 9, 2023 · 1 Comment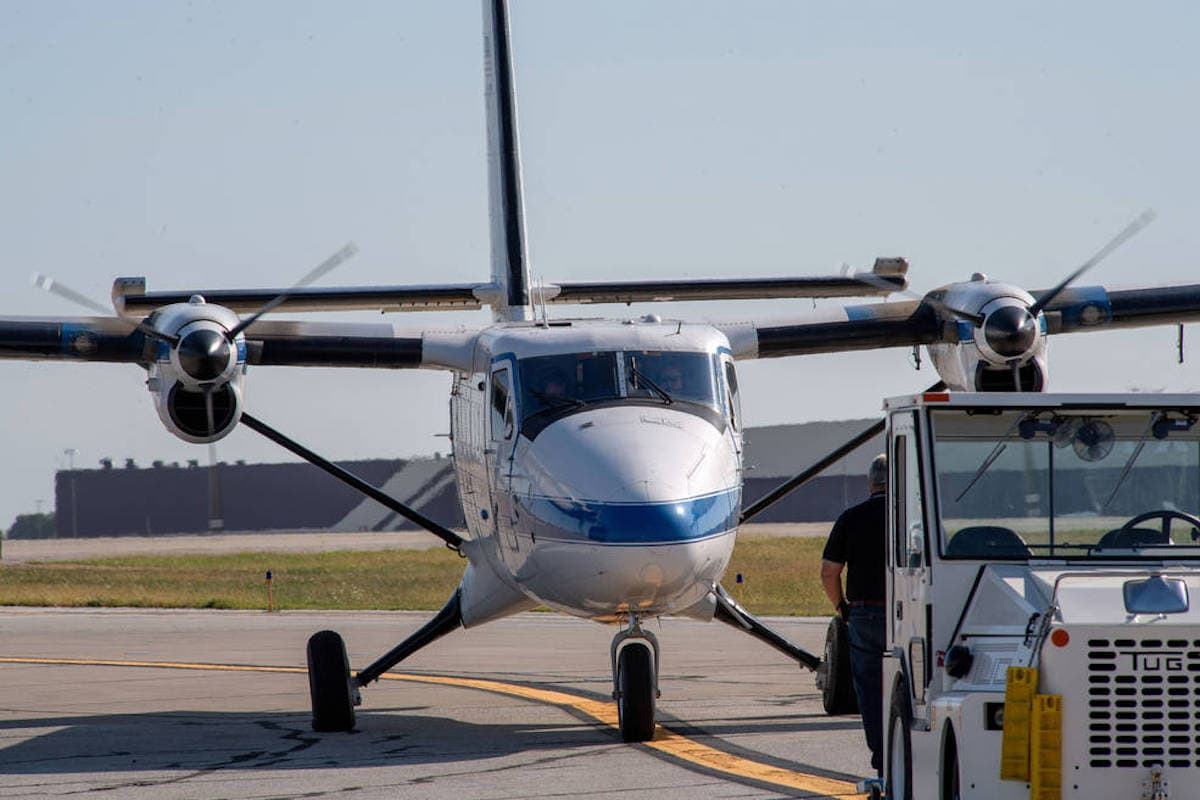 As NASA aims to solve the mysteries of our home planet and revolutionize air travel, it deploys a fleet of aircraft — from Gulfstreams to helicopters to the Super Guppy — each with its specific purpose in achieving the agency's mission.
NASA Glenn Research Center's Flight Operations Office in Cleveland provides airborne science and research capabilities using a small fleet of aircraft that until recently included a DHC-6 Twin Otter. One of the original aircraft of its type, the Twin Otter served NASA for nearly 40 years by flying experiments and technologies designed to address an array of aviation and environmental challenges, according to NASA officials.
But now the Twin Otter has a new home at Middle Tennessee State University (MTSU), home to one of the nation's top aerospace schools, where it's helping address a national problem: A shortage of Airframe and Powerplant-certified (A&P) technicians.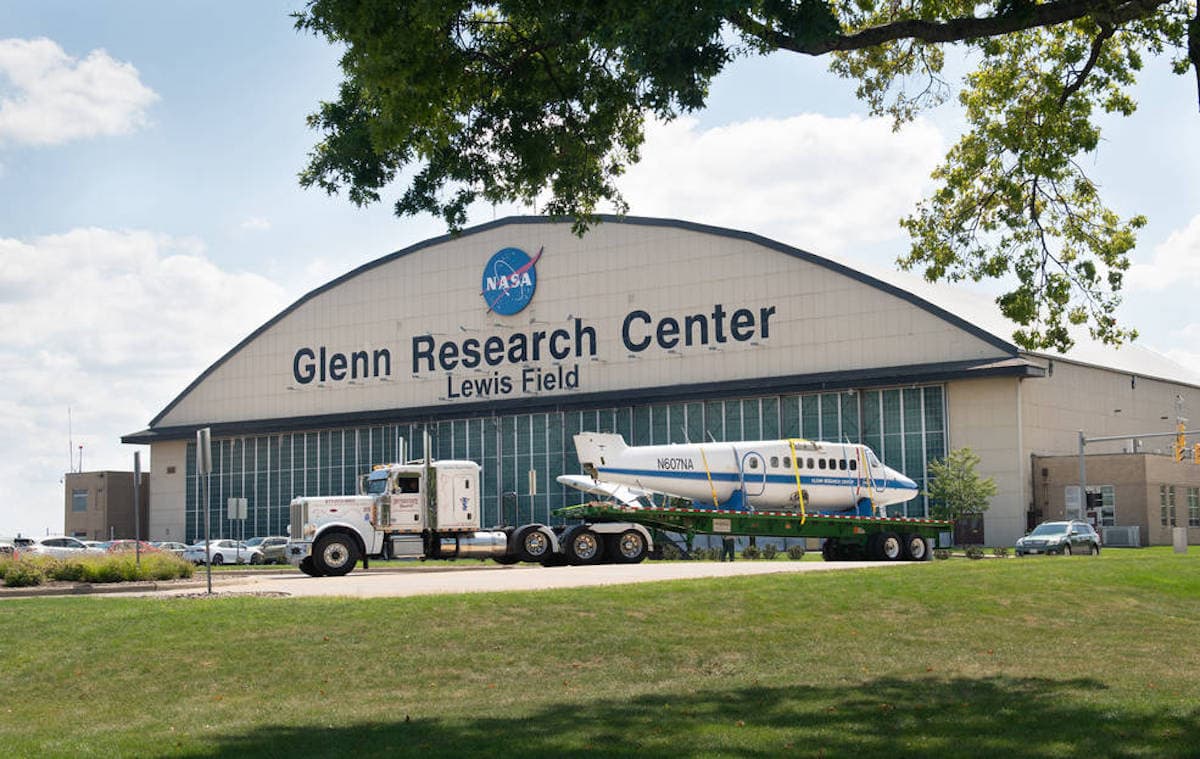 "We logged a lot of hours on the Otter, and it provided many valuable research insights over the years, but it was just not mechanically or financially practical to continue flying," said Phil Beck, who spent 15 years as crew chief for Glenn's recently retired Twin Otter. "While we're sad to see it go, sending our retired aircraft to aviation schools as training aids is something we — through the General Services Administration (GSA) — have successfully done in the past, and we're glad to see the Twin Otter's workhorse legacy live on."
Professor Bill Allen and his colleagues at MTSU train aerospace students across multiple degree paths from commercial pilot to unmanned aerial systems to air traffic control. The university's maintenance management degree, accredited by the FAA, provides students with hundreds of hours of classroom and practical training to attain their A&P certificates before graduation.
While MTSU owns many aircraft to help train pilots, it needs retired airplanes to get maintenance students out of the classroom and into the hangar with real parts and problems. When Allen searched GSA's website for suitable aircraft, he came across Glenn's Twin Otter.
"The Twin Otter is perfect for us because it has Pratt & Whitney PT-6 engines, the most common turboprop engines in use today. Our students will work on those, perform airframe repairs, work on flight controls, and conduct other system-level inspections," said Allen. "Getting their hands dirty is the best way to learn, and this level of mechanical aptitude is essential for graduation and when they get to the real world."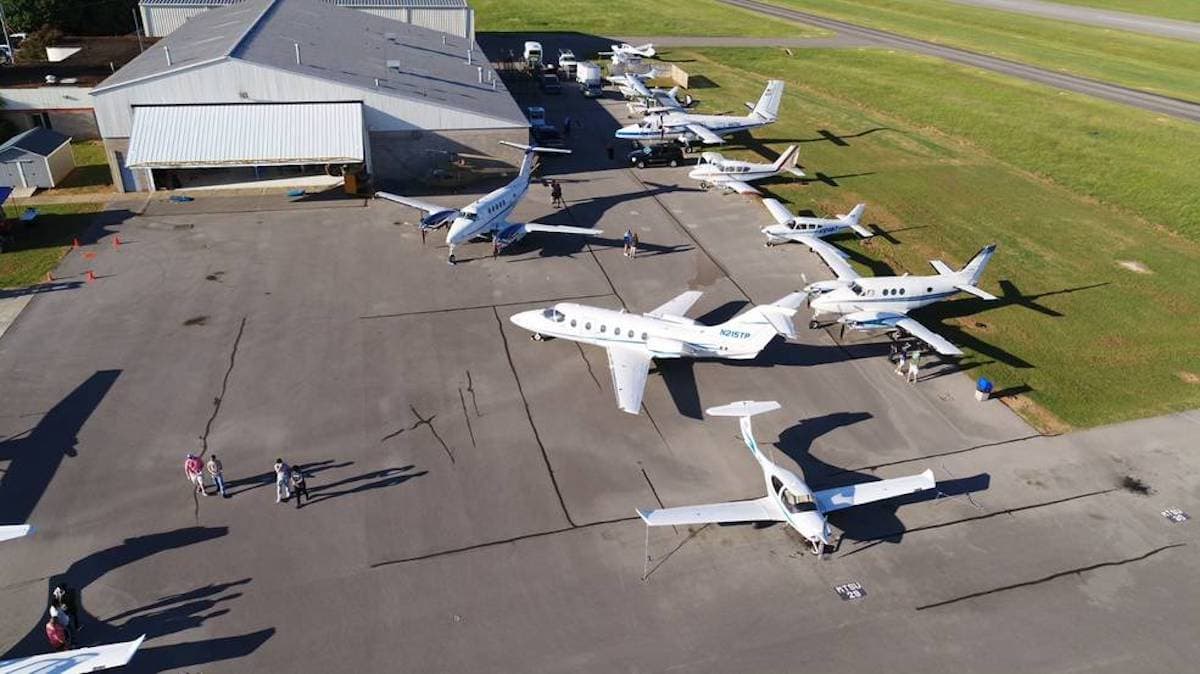 NASA's Beck understands how crucial hands-on experience is in building a student's confidence to pass the written and practical tests and begin working on multi-million-dollar aircraft right out of school.
"It's everything. What you hope to achieve in training is that you learn not only how the book says to do it, but also how the guy who has been teaching you does it," said Beck. "So, by the time you sit for the test and the practical portion, you have seen or done whatever they assign you enough times that it's just like any other day in the shop."
After 40-plus years of service to the country, the Twin Otter's most important mission begins now — sharpening the next generation's technical proficiency before they head off to address America's shortage of skilled aircraft technicians working at the airlines, private operators, and other maintenance and repair facilities, NASA officials concluded.
CAE and Icelandair Team in a Major Training Operation
Today (Feb.8, 2022) AeroTime News reports on a major CAE/Icelandair joint venture training operation. Have a look at how such major companies are teaming up to provide world-class training using the most advanced in simulation. If this gets you fired up about CAE, you'll absolutely love a copy of Aviation in Canada: The CAE Story. Widely acclaimed as the best ever aerospace "biography", The CAE Story will quickly earn a place as one of your favourite aviation books! A bargain at $65.00+ shipping + tax, but with this ALL-IN offer: CAD$55 anywhere in Canada, US$55 anywhere in the USA, CAD$100 international (surface mail). Pay by PayPal to larry@canavbooks.com
Behind the scenes at Icelandair's safety training center
2023-02-08
Miquel Ros /@allplane
If you ask any airline, there's one thing that comes before anything else and is non-negotiable, and that's safety.
This is why every airline must have access to a facility to train its crews in the sorts of training procedures and protocols that could one day save your life and that of fellow passengers. Many airlines operate their own training center and one of those is Icelandair.
The Icelandic flag carrier opened the doors of its training and safety center to a bunch of aviation reporters that were in Reykjavik for the biannual Icelandair Mid-Atlantic Tradeshow, a major Icelandic tourism industry event co-organized by the airline.
This is how we are able to offer our audience a rather exclusive behind-the-scenes look at a side of the aviation industry that, despite being essential, is little known outside professional circles.
Little did we know what Icelandair had in store! Instead of a simple tour, we were given the chance to experience, hands-on, some of the procedures that crews must engage in and learn to master in order to obtain their professional qualifications.
Icelandair's training center is located in Hafnafjordur, on the outskirts of Reykjavik, on the way to Keflavik International Airport (KEF), where the airline has its hub.
It is housed in a modern purpose-built building where the majority of the company's training activities are concentrated. These include flight simulators and pilot training, maintenance and MRO training for technical crews and theoretical and practical training, including safety procedures for cabin crew.
A large section of the facility is taken up by the flight simulators, which cover the whole Icelandair fleet, which consists of Boeing 737 MAX, Boeing 757 and Boeing 767.
The simulator center is run together with Canadian simulator maker CAE, which has a 33% stake in the flight training venture. Icelandair pilots may find themselves in the minority here, since the center is open to external customers that come to Hafnafjordur from all over the world in order to fine-tune their piloting skills or get their type ratings.
Inside the training center
The section of the center that we are going to focus our attention on in this piece is devoted to safety training.
This part is run entirely by Icelandair, mostly to train their own crews (although they may get guests to use the facilities too) in the most realistic conditions possible.
It consists of a large factory-like hall, with very high ceilings, where several aircraft mock-ups have been affixed at different levels in order to serve as real size practice settings.
Those aircraft mock-ups are, in some cases, fuselage sections of real out-of-service aircraft preserved for this purpose (one of them, we were told, a former Monarch Boeing 757!)
The program has both a theoretical part, which takes place in a classroom, as well as a practical one. This is what the aircraft mock-ups are for.
Crews train here, in the confined space of a real aircraft fuselage, for all sorts of potential situations, from inflight service and the delivery of routine announcements to crowd control, disruptive passenger handling and evacuation training, including in heavy smoke conditions.
We were given a taster of the latter. An enclosed section of fuselage was filled with (fake) smoke and those conducting the training had to go in and try to find their way, torch in hand, to make sure no one was left behind. This is a task that is way more challenging than it sounds, even in the controlled conditions of this test site.
The mock-ups that are on an elevated level overlooking the training ground are used for training with the evacuation slides, several of which could be seen scattered around during our visit. Did you know that those inflatable slides can be turned into a raft once they are deployed in the water?
Pilots and cabin crew members are trained to be able to locate each piece of emergency equipment on the aircraft types and subtypes operated by the airline. This is why the facility is full of visual displays with every single item onboard.
These include things like handcuffs, in case crew members have to restrain violent passengers, and hazmat suits, which are carried on every aircraft (an item that, sadly, took on a special relevance during the latest pandemic).
Water training is also part of the program, although this doesn't take place in this facility. Icelandair has an agreement with a local Olympic-sized swimming pool, which it regularly rents for "wet drill" training.
And from water to fire, because just outside the building is a prefabricated structure that serves as a fire training facility. Here different types of fire are simulated, and students must fight them with a fire extinguisher.
The techniques vary depending on the origin and location of the fire, whether it is, for example, the kitchen galley or something burning in one of the overhead bins. The extinguishing technique would be slightly different in each case, for example, if smoke comes out of the overhead bin, you should not open it, but dose the fire through a small gap.
The training program and methodology
Initial training for pilots and cabin crew ranges from four to eight weeks. Those that have already qualified return to the facility at least twice a year for hands-on training.
This recurrent training takes place every semester, either in spring or fall (there is a conscious effort to schedule the training sessions in periods outside the peak summer season when all hands are needed on deck)
Crew members receive re-training in all matters related to safety. They must learn by heart topics such as crew resource management, aircraft systems and other mandatory subjects such as ETOPS, All Weather Operations etc.
The size of the groups in training? It varies, ranging from individual training with an instructor up to classes of 24 people at a time.
At the end of the course there are also exams, of course. Some mandatory evaluations can only have a binary pass/fail result, but Icelandair's training team uses other means to measure the knowledge and participation of the crew members too. It all depends on the task at hand.
For flight crews, Icelandair has adopted Evidence Based Training (EBT) which is a competence-based evaluation program endorsed by EASA, the European Aviation Safety Agency.
"We highly emphasize Threat and Error Management in all aspects of our training: What would be a common error in this situation and how could we mitigate that?" explained Guðmundur Tómas Sigurðsson, Head of Training at Icelandair.
There was not going to be an exam for us, the reporters, but with the Icelandair MidAtlantic Tradeshow and the airline CEO, Bogi Nils Bogason, was waiting for us to talk about the airline's current and future plans, it was time to head for the exit. Fortunately, not the emergency one this time!
General Aviation News Brings the Aeronca and Globe Swift Histories up to Date
Here are two famous light plane stories brought up to date. What sport aviator wouldn't love to have one of these little beauties! Google these headings: General Aviation News — Because flying is cool and Paying homage to the sleek Swift – General Aviation News
Dick Richmond Tribute and Obituary
Many are saddened to hear that the great R.D. "Dick" Richmond has passed. Dick holds a high place on my list of true " Kings of Canadian Aviation". I first interviewed him for my North Star book in 1981, when he was 2 i/c at Canadair and embroiled in the struggle to save the Canadair Challenger. I was lucky to get a half-hour of his time.
On North Star book launch day on Toronto's airport strip Nov. 4, 1982, we had a big crowd out on a really stormy night. As things were picking up, the doors opened and in came a somber-looking crowd of Canadair old timers led by Dick. He had corralled them all into the company Learjet and flown up to YYZ regardless of the weather. They had had a very bumpy trip. That was a typical Dick Richmond skit, you could count on him to come through. You can see this event covered on my blog www.canavbooks.wordpress.com Just go there and put "North Star Nostalgia" into the search box. You'll see Dick in some of the photos.
In another case, just before Dick retired from Bombardier, he ensured that the history of Canadair, a project I long had been pestering him about, finally would get written and published. Dick got the necessary approval "from on high". The research and writing would be done by famed Canadair PR man, Ron Pickler, DFC, and me, with CANAV to publish. Catherine Chase of Bombardier's PR department became project overseer. We all got down to the job and the book was launched on July 4, 1995 at a gala event at Marché Bonsecours in Old Montreal. Another Dick Richmond success! Here's Dick's obituary:
RICHMOND, Dr. Robert Dick(ie), Order of Canada CM, Honorary Doctorate (Carleton), B.S.E (Michigan) January 13, 1919, Winnipeg, MB – December 26, 2022, Toronto, ON
After a brief illness, Dick died peacefully, just after his 103rd Christmas. Predeceased by his wife Nan (nee Gilchrist – 2005), his daughter and son-in-law Robin and Patrick Mars, and his sister Marjorie Douglas. Dick leaves behind his son George (Heather) Richmond. Known as 'Babs' to his grandchildren, he was a special grandfather to Anthea and Euan Mars, Diana (Sean), Ian (Deanna), and John (Anastasia) Richmond; great-grandfather to Henry, Poppy, Griffin, Beckett, Annika, Cate, George, Harold, and Patrick.
Dick spent his childhood in Winnipeg, Manitoba before moving to Toronto in the early 1930s. He attended the University of Michigan, earning his Bachelor's Degree in Aeronautical Engineering in 1942, before returning to Canada to begin a pioneering career that spanned more than 50 years in the Canadian Aerospace industry. Dick began his career as a Junior Research Engineer with the National Research Council of Canada before moving to Fairchild Aircraft Ltd. in the private sector. Throughout his career Dick held a number of positions as a senior executive with Canadair Ltd. (Chief of Aerodynamics 1947), Canadian Pratt & Whitney Ltd. (Board of Directors and Executive President 1963), McDonnell Douglas Canada (President 1970), Spar Aerospace Ltd. (President, Chief Operating Officer 1974), and Bombardier (Staff Executive Vice President, 1986).
Dick was a leading industrialist, successfully helping guide Canadian Aerospace through the development and future of a global industry; working on projects of such prominence as the CT-11 Tudor Jet flown by the Snowbirds, the Challenger (Bombardier), the Regional Jet (Canadair) and the Canadarm 1 (Spar Aerospace), as well as many other great Canadian Aerospace accomplishments. More details on Dick's many accomplishments can be read in his autobiography, 'A Life in Canadian Aerospace, 1942-1992' (CANAV Books, 2014).
Dick was a Fellow, founding Member and Past President of the Canadian Aeronautics and Space Institute, and a recipient of their C.D. Howe award for leadership in Aerospace. He was an Associate Fellow of the American Institute of Aerospace Sciences, a Member of the Professional Engineers of Ontario, a Past Chairman of the Canadian Delegation to NATO Industrial Advisory Group, and a Past Chairman and Honorary Life Member of the Aerospace Industries Association of Canada. He was awarded an Honorary Doctorate in Engineering from Carleton University in Ottawa in 1998. Dick was inducted into the Canadian Aviation Hall of Fame in 1995 and was awarded the Order of Canada in 2019.
Dick cherished time spent with his family and summers on Lake Bernard, in Sundridge, Ontario. His vintage cedar strip Peterborough boat, the 'Queen Mary', was his pride and joy. He did many tours of Lake Bernard with family and friends aboard. He loved the great outdoors and was a keen skier, golfer and fisherman.
Dick's sharp sense of humour, worldly experience and wise counsel were highly valued by many, particularly his grandchildren, who drew on his sage advice many times over the years. He loved nothing more than an afternoon in the sun on the deck of his cottage, with the Queen Mary in view and visitors of all ages passing by for a chat. He will be greatly missed by many. The family will receive friends at the Humphrey Funeral Home A.W. Miles – Newbigging Chapel, 1403 Bayview Avenue (south of Davisville) for a service in the Chapel on Friday, January 20 at 1:00 p.m. In lieu of flowers, donations can be made to the Canadian National Institute for the Blind. Condolences may be forwarded through www.humphreymiles.com.Humphrey Funeral Home
A.W. Miles – Newbigging Chapel
CANAV's 441 Squadron History … A Bit More Praise + A Very Good Deal!
There still are a few copies left our much-beloved Fighter Squadron: 441 Squadron from Hurricanes to Hornets. 320 pages, large format, hardcover, 700+ photos, etc., this lovely production often is touted as the standard for any book detailing a modern fighter squadron. Noted "Combat Aircraft" when the book first appeared (the reviewer was commenting about the squadron history book genre): "They are intrinsically difficult to write … [Fighter Squadron] has achieved the elusive balance … Everything about this volume has the feeling of authority and authenticity." Lately I found yet another comment. Brief though its comment is, "Aéro-Journal" of Oct/Nov 2004 notes: "The history of 441 RCAF Squadron … is a vast panorama of a typical such Canadian fighter unit. A lovely book, beautifully illustrated. CANAV Books." Normally CAD$75.00, Fighter Squadron presently is at a huge bargain: anywhere in Canada CAD$40 all-in, USA $45 all-in, Int'l $70 all-in (surface mail). Don't miss out, the price soon will be back closer to normal, as our stock dwindles. Order directly from CANAV Books by sending your payment via Interac or PayPal to larry@canavbooks.com
CANAV Books Blog Oldies to Check Out … Trans-Canada Air Lines Super Constellation
If you are a fan of the classic era of the great propliners and would love some TCA Super Constellation history, put The Bogash-Lacey tour group with CF-TGE in the blog search box. Then you'll be a happy camper!
De Havilland Exec and Commuter Planes in Canada in the 1950s
"DH Dove and Heron in Canada" … scroll back or look in the search box for this rare bit of Canadian history. Expand your aviation heritage horizons while enjoying the process!
Miles Gemini … Another Rare Canadian Story
Here's a fascinating and authoritative peak into yet another obscure corner of Canada's aviation history and heritage. Just type Gemini into the search box.
Trenton to Krasnoyarsk with 437 Squadron: Matthew Fisher Tribute
For some reason, many CANAV blog fans have been looking recently at our 2019 story "Mission to Krasnoyarsk" covering Canada's humanitarian operation that delivered several CAF 437 Squadron 707 loads of medical aid to Krasnoyarsk, Siberia, where there was a special need following the collapse of Soviet Communism in the early 1990s. Please take a look at this real eye-opener about Canada's military/humanitarian air operations. I was fortunate to accompany one of these trips with a small media group that included Canada's revered international reporter, Matthew Fisher. You'll get a lot from Matt's tribute in the April 11, 2021 National Post:
Matthew Fisher, a fearless Canadian journalist and war correspondent, dead at age 66. Fisher was a globetrotting solo reporter of no fixed address who witnessed the greatest news events of the last half century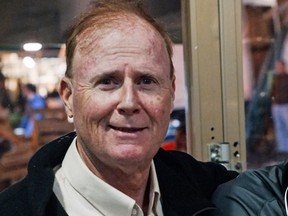 Matthew Fisher, who has died aged 66, was a Canadian war correspondent from a bygone era, a globetrotting solo reporter of no fixed address who witnessed the greatest and most dire news events of the last half century, from the fall of communism through the campaigns against al-Qaeda and ISIS. He died of liver failure after a short illness in Ottawa on Saturday, according to his brother, Tobias Fisher. He had a knack, something between coincidence and luck, for being in the right place at the right time, from a journalist's perspective. He was on vacation in Los Angeles in 1989 when freeways collapsed in an earthquake, and on vacation in India in 1984 when Indira Gandhi was assassinated. He was in Washington, in a hotel near the Pentagon, when it was hit by a plane in the 9/11 terror attack. He covered his first war by accident as a teenager when fighting erupted in Mozambique's war of independence in 1973, while he was nearby writing about safaris. "The coincidences are almost too much, but he had this knack for being where the action was," Tobias said.
Laureen and I are saddened to learn of the passing of Canadian journalist Matthew Fisher. A great writer with a passion for covering complex international issues, his voice will be missed. Our prayers are with his family and loved ones during this difficult time.— Stephen Harper (@stephenharper) April 11, 2021 He was also a professional, experienced not just in getting there, but in being first and well-prepared, as when he was in Rwanda after the 1994 genocide. "Matt wanted to be where the action was. But he wasn't foolhardy. He was very careful and very calculating about where he went, how he went," Tobias said.

He joined the Globe and Mail in 1984, and was posted to Moscow in time to cover the fall of Eastern European Communism. He reported on the election of Nelson Mandela in South Africa, and the funeral of Yasser Arafat. In the 2003 Iraq War, he embedded with American Marines, was surrounded by Iraqi forces and saved by a massive aerial defence, before reporting from inside the ruined lair of Saddam Hussein's secret police. He covered Princess Diana's funeral in London in 1997, and a week later was in Calcutta for Mother Teresa's funeral. Fisher worked for the National Post, the Postmedia newspapers, the predecessor Canwest News Service, Sun Media, and others. He had lately joined the Canadian Global Affairs Institute, and was looking forward to contesting the nomination process for Conservative Party of Canada candidate in Kanata-Carleton.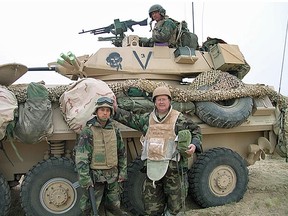 Fisher was famous for living out of a suitcase, staying in whichever hotel, motel, warship or army camp was closest to the action. He would plan his years ahead based on where the Canadian Forces were deployed, often showing up at major international news events as if by some strategic foreknowledge. The Canadian Forces tweeted at the news of his death: "He went everywhere to tell the story." Other prominient voices also took to social media to express their condolences. Bob Rae called him a "fearless journalist" on Twitter, and former prime minister Stephen Harper tweeted "Laureen and I are saddened to learn of the passing of Canadian journalist Matthew Fisher. A great writer with a passion for covering complex international issues, his voice will be missed." Matthew Fisher: The Last War Correspondenthttps://t.co/eu3FgXom2K— Geoffrey P. Johnston😎🇨🇦 (@GeoffyPJohnston) April 11, 2021
Olympics were also a focus of his reporting, especially the far flung ones, which are covered by Canadian newspapers much as wars are, often by the same people, who regarded Fisher as a legendary exemplar. An appreciation by journalist Geoffrey P. Johnston called him "the Last War Correspondent." Fisher reported from 170 countries (there are fewer than 200 in all) and 20 major conflicts. His final report in the National Post in 2017, was about violence in the Philippines, sent from from Iligan City, then under martial law. He observed that "there has long been a sense of dread that the savage urban war might at any moment spill over into a broader conflict." One day he was here, the next day he was there, always in his notably mismatched casual attire, often with a Montreal Canadiens cap, or a fur hat, unless circumstances required a helmet. Retired CBC correspondent Terry Milewski called Fisher "the man who'd been everywhere."
Fisher's stories would arrive in the various newsrooms he served at strange hours, on some other time zone. This created an allure among homebound reporters and editors, many of whom never met Fisher face to face, but knew his copy well, with those impossibly remote datelines, newsroom lingo for the place where a story is reported, stamped at the top. Exotic ones are a point of professional pride, and few reporters collected more. Fisher had filed from aboard the USS Abraham Lincoln and the HMCS Montreal, from Al Udeid and Kuwait City, Leeds and Karachi, Jerusalem and Ramallah, Jakarta and the North Pole. He once interviewed a kidnapper on a park bench in Caracas. His brother Tobias said he asked a few weeks ago what was Matthew's scariest moment? "Being shot at, many times, many places," was the answer. Matthew and Tobias are two of five brothers. Their parents were veterans, which contributed to Fisher's pride and affection for the Canadian Forces.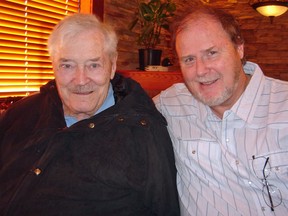 His father was the late Doug Fisher, MP for Port Arthur in the late 1950s and 60s, a librarian famous for defeating the Liberal "Minister of Everything" C.D. Howe, and later a political columnist with the Toronto Telegram and Toronto Sun, known as the dean of the parliamentary press gallery. His late mother Barbara joined the Navy and served overseas in London as a coder/decoder for the convoys that crossed the Atlantic during World War II. In Canada, she worked as a librarian and English language teacher, and was involved in her husband's political work.
He never married and had no children, but had some long-term relationships and remained especially close to all his family, Tobias said. He described Matthew's life as lonely almost by professional necessity. "He saw more horror than most soldiers, most paramedics, and I can't say it didn't affect him, but he didn't let on that it affected him," Tobias said. Illness cut short Fisher's political ambitions. "I want to join Erin O'Toole's team to take down Justin Trudeau's corrupt, entitled and incompetent government," Fisher said in a press release last year for his campaign. "Like all of you, I am fed up with the scandals and embarrassments that constantly surround and engulf the prime minister." His campaign boasted the endorsement of retired Vice-Admiral Mark Norman, who was removed as vice chief of defence staff of Canada in 2017 over a breach of trust charge that was later dropped, and Norman fully exonerated and compensated, in an embarrassment for the Trudeau government. Tobias was unable to confirm the truth of a National Post legend about Fisher being called up on vacation and sent urgently to Israel for an audience with Prime Minister Benjamin Netanyahu, but he only had beach attire with him, so his last-minute solution was to have a suit made, rather than show up in shorts. But Tobias said it sounds about right. His brother was a problem solver. "Virtually any story you tell about Matthew is going to be true," he said. "He was extraordinary." See a lot more about our "Mission to Krasnoyasrk" right here on the CANAV Blog.